As elder law attorneys, we assist many clients that have family members that have contracted Alzheimer's disease. Everyone has heard of it, but the extent of the impact is surprising to many people when they start to look into the subject. The Alzheimer's Association is a fantastic source of information, and they share some very compelling statistics on their website.According to research that they cite, someone contracts Alzheimer's in the United States every 65 seconds. Approximately 10% of all Americans that are 65 years of age and older are living with Alzheimer's disease.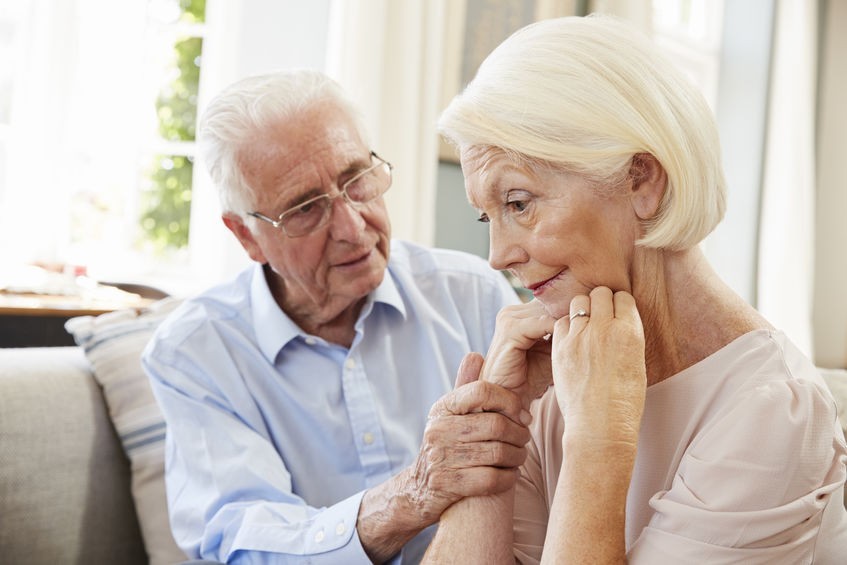 Two out of every three Alzheimer's patients are women, and African-Americans and Hispanic people are at significantly more risk than Caucasians.The population of the United States is getting older year by year, and this phenomenon is expected to persist into the foreseeable future. Experts predict that by 2020, there should be somewhere in the vicinity of 14 million Americans trying to cope with Alzheimer's induced dementia. This projection goes forward with the assumption that there are no significant medical breakthroughs between now and then. There is always research being conducted, but unfortunately, there has been little headway made.
Contact Us For a Free Consultation
If you were to ask the proverbial "man or woman on the street" about the impact of Alzheimer's disease, just about everyone would say that it causes dementia. This is certainly true, but it is also one of the most lethal diseases that we have here the United States. Only five conditions take more lives, and it is the top cause of disability among American elders.Plus, this disease accelerates mortality. Just over 60% of seniors that are diagnosed with Alzheimer's that are 70 years of age pass away within ten years. The figure is 30% for 70 year-old people that have not been stricken by the disease.
Caregivers Carry a Heavy Load
The vast majority of care that is received by people with Alzheimer's disease is provided by family members and friends that are not being paid. It can certainly be challenging to manage your own affairs while you are consistently called upon to provide assistance for a loved one with dementia.When you think about family members providing living assistance to loved ones, you may naturally assume that there are a wide range of different underlying causes.
In fact, half of all elders that need help with their activities of daily living are suffering from Alzheimer's or some other form of dementia.This responsibility often falls into the hands of people that are senior citizens in their own right. One of three people that are providing care for people with Alzheimer's disease are 65 or older, and 66% of them are women. One-fourth of caregivers are members of the "sandwich generation." They are providing assistance for an elder parent while they are still responsible for dependent children.
At some point, the level of assistance that is needed simply cannot be provided by a well-meaning family member or friend. An individual with a more advanced stage of Alzheimer's disease may need supervision around the clock. In addition to this, educated medical personnel understand techniques for maximizing a patient's quality of life as long as possible.Of course, nursing homes are extremely expensive. In the greater Chicago area, you can expect to pay over $400 a day, and prices have been rising year by year.
Unfortunately, Medicare does not pay for a stay in a nursing home, because it is considered to be custodial care.Medicaid is a jointly administered federal/state government program that will pay for long-term care. Since it is intended for individuals with limited resources, people with a reasonable store of assets typically give gifts to their loved ones to be able to qualify. It would also be possible to fund an irrevocable Medicaid trust to get assets out of the name of the future applicant.Advance planning is key, because the divestitures must be completed at least five years before the application for Medicaid coverage is submitted.
When it comes to Alzheimer's disease, since there are distinct stages, Medicaid planning should be considered as soon as an early diagnosis is received. Of course, when you recognize how common this disease has become, you can be proactive about Medicaid planning before there are any noticeable warning signs. Along these lines, remember, Alzheimer's is not the only underlying reason why an elder may require nursing home care.
Schedule a Consultation Today!
Contact us for a free consultation or give us a call at 312-753-6000.